Service & Support
At Becx Machines we build all machines ourselves. That is why we know all of the machines from head to toe. In our own warehouse we have all Becx Machines-parts in stock which allows us to help you quickly in case of a malfunction.
Whether it is a hedge trimmer or weed brush, we understand that each machine is a vital component of your income and that it therefore always should perform as good as possible during the entire lifetime of the machine.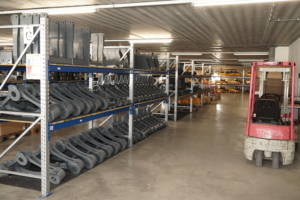 At Becx Machines we love keep our lines short. By choosing our suppliers within a 50km radius, we can assure that our equipment arrives as fast as possible and in perfect condition to our customers. In addition, we can switch quickly. Do you need an extra component onto your machine? We can realize many solutions with our in-house production without having to wait for parts for weeks.
With our years of experience with similar machines, we have been able to design machines that meet the strict requirements of our customers. Safety and quality are our top priority. By using the best materials we can assure that your machine is robust and secure.
Our people know our machines from better than anyone. Do you have a question or comment? Do not hesitate to call us and we will solve it for you.
All our machines are designed so that parts are easy to replace. Every part of your Becx Machine is available separately so you do not need to replace your whole machine when something happens. As a result, the lifespan of a Becx machine is longer than the lifespan of a similar machine.